ConFuzzled
Photoshoot
Welcome!
---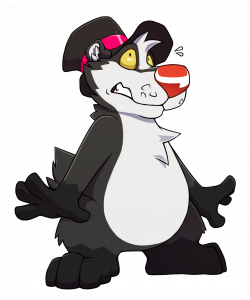 Hi there!
On this site you can schedule a time to have your photo taken at the ConFuzzled Photoshoot this year.
Book Your Slot
To book your photoshoot shot, click the Book Your Slot button below, follow the instructions and be sure to verify your e-mail address!
You can check our schedule to see when your photoshoot slot is, and you will get an e-mail half an hour before your slot so you have time to get ready.

We will also send out reminders on our Telegram Channel.
Taking your Photo
In the slot you have chosen you will be joined by up to 11 other fursuiters. Photos will be taken on a first-come first-served basis. This means you may have to wait at most 30 minutes to have your photographs taken by our amazing photographer, Madu!
Getting your Photographs
After the convention we will process and then upload all the photos to our gallery for you to download for your own enjoyment.

We will be announce via email, Telegram and Twitter when they are ready!
Telegram Alerts
To keep track of photoshoot activity throughout the day, join our Channel on Telegram.